Dr. Domenick Zero steps down as director of the Oral Health Research Institute
After serving 22 years as director of the Oral Health Research Institute (OHRI) at Indiana University School of Dentistry (IUSD), Professor Domenick T. Zero, DDS, MS, will step down on June 30, 2021.

Dr. Zero joined IUSD in 1999 from University of Rochester, bringing with him a clear vision and commitment to excellence, supplemented by exceptional research and administrative skills and experience. During his tenure, he also served as the chair of the Department of Preventive and Community Dentistry (1999-2013) and as the associate dean for research (2002-2013).

Dr. Zero serves as a consultant to or member in several government agencies, professional organizations, and foundations, including the FDA, ADA, and the American Academy of Cariology.

His exemplary record of research accomplishments has focused on cariology, clinical trials, and oral care product development. Over the years, Industrial partners and federal agencies have awarded him more than $30 million in funding. A visionary and skilled scientist and educator, Dr. Zero has mentored numerous faculty and researchers around the globe who are leaders in cariology research.

He will continue as a faculty member in IUSD's Department of Cariology, Operative Dentistry, and Dental Public Health, with a primary focus on research and scholarship.

Please join us in thanking Dr. Zero for his decades of leadership and success in advancing the research, education, and service missions of OHRI.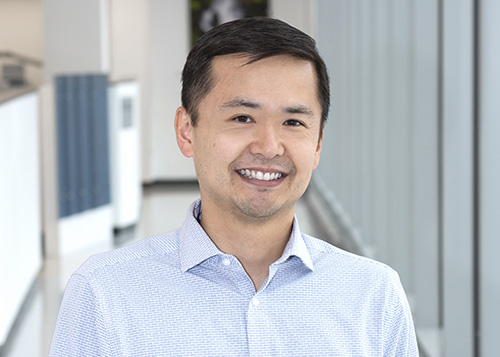 We are pleased to announce that Professor Anderson T. Hara, DDS, MSD, PhD, will be appointed acting director of the Oral Health Research Institute, effective July 1, 2021. Dr. Hara has served as director of the OHRI Laboratory Research Core and Facility since 2009 and as OHRI associate director since 2014.

He is an accomplished researcher in the areas of dental caries and erosive tooth wear, with several high-impact publications and sustained funding from federal agencies and industry. Dr. Hara received his DDS, MSD, and PhD from the University of Campinas in Piracicaba, Brazil.   He joined IUSD as a post-doctoral research fellow in cariology in 2005. 
 
Dr. Hara will lead the planning and development of the future direction of OHRI, building on the existing history of strong partnerships and collaborations with researchers from academia and the oral care industry.