We are so lucky to live on such a beautiful, plentiful, diverse planet that supports so much life! Today, let's take time to appreciate Earth for its resources that have allowed us to live, thrive, and be human.
As dental professionals, we must be educated about the relevant impacts of dentistry on the environment. More than ever before, patients feel they have a duty to prevent harming the earth, and we must be prepared to show them our efforts to curb the harmful environmental impacts of dentistry. We owe it to our patients and fellow human beings to take care of this amazing planet we live on by being conscious, informed practitioners.
Take some time to learn about Sustainable Dentistry and what you can do to care for your patients and the planet! Start here:
Check out the Earth Day bulletin board in the cantina. It is filled with information about sustainability and green dentistry. See if you already know any of the facts.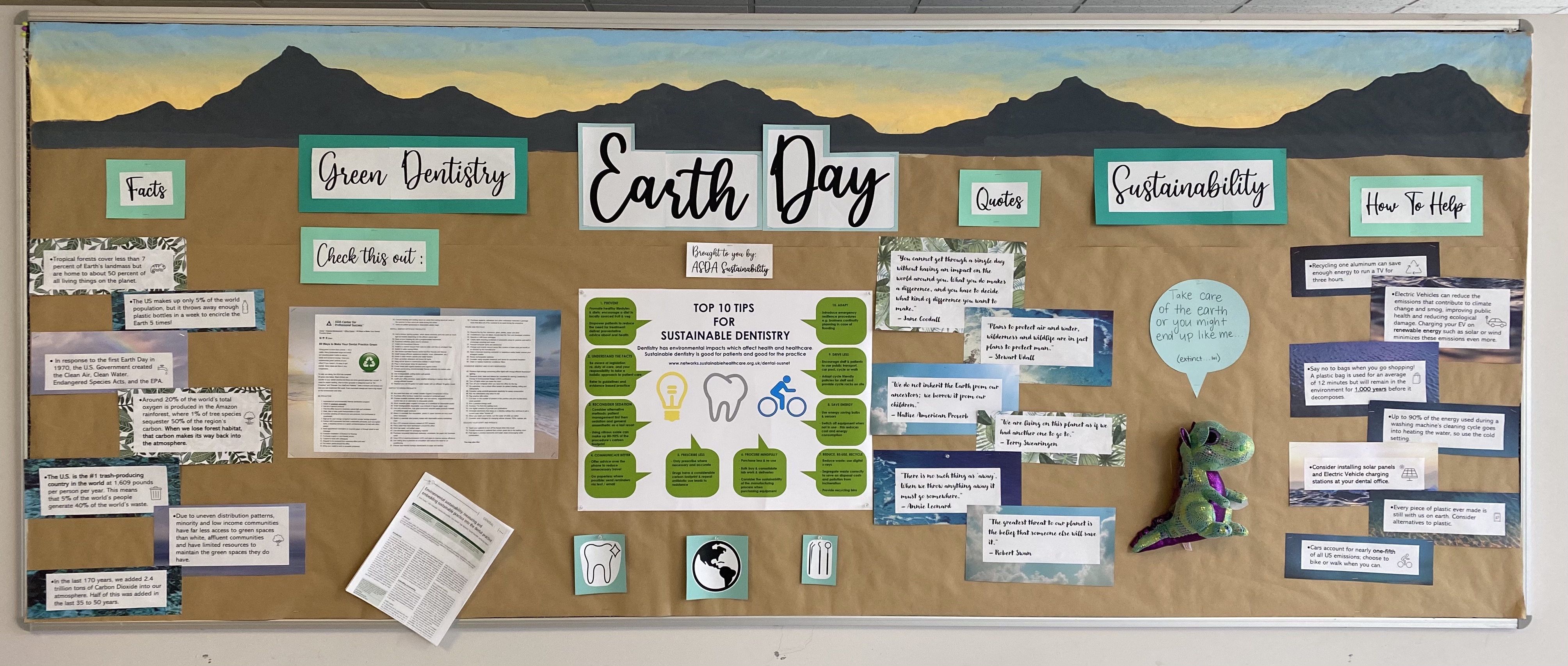 Read these articles to learn about the importance of sustainability in dentistry:
"Environmental sustainability: measuring and embedding sustainable practice into the dental practice" (at the end of this article) British Dental Journal
An article from the ADA on "80 Ways to Make Your Dental Practice Green"
National Geographic article on how toothbrushes have become part of the plastic crisis (recommended by Dr. Vanchit John, chair, Periodontology)
PDF Download:Environmental sustainability: measuring and embedding sustainable practice into the dental practice
"The Earth is what we all have in common." – Wendell Berry